Are you looking for summer design inspiration that is sure to impress friends and family? This summer we're ditching minimalism for more color and decoration. Bring the outdoors inside with full-length doors and windows that blend your space with the outdoors. Perhaps you'd like to bring elements of the outdoors inside with plant-inspired decor, fiddle leaf figs trees, and ferns to make your space reminiscent of a "maximalist junglescape."


Are you searching for
Tiburon
homes for sale and hoping to score before we hit the hottest days of summer? Perhaps your current Tiburon, California real estate needs a refresh. Whatever your specific needs, we can help. We have rounded up the best summer design trends to get you decorating and designing like the pros this year. Read on for the nine of the hottest Tiburon real estate design trends.
Bold colors
Bold, bright colors and moody hues are heating up this summer in the design world. Whether it's hot pink or that delectable shade of royal blue that seems to go with just about anything, color is your friend this season. If you can't quite decide what color is best for your home,
HGTV
is encouraging readers to use colors that you might find in the sunset–oranges, reds, pinks, purples, and blues are your friend. Dare to outfit your home with colorful throw pillows and decor pieces that stand out. Your style will stand out, too!
Bringing the outdoors in
The pandemic years saw us spending much more time indoors, and it's no surprise that it has influenced the way in which we navigate the world. For many, the lack of connection with others coupled with isolation spawned a deeper connection to nature. Now, many want the lines between the outdoor and indoor spaces in their own homes to blur a little, too. Designs with full-length windows and doors are topping customer requests.
Nature-inspired elements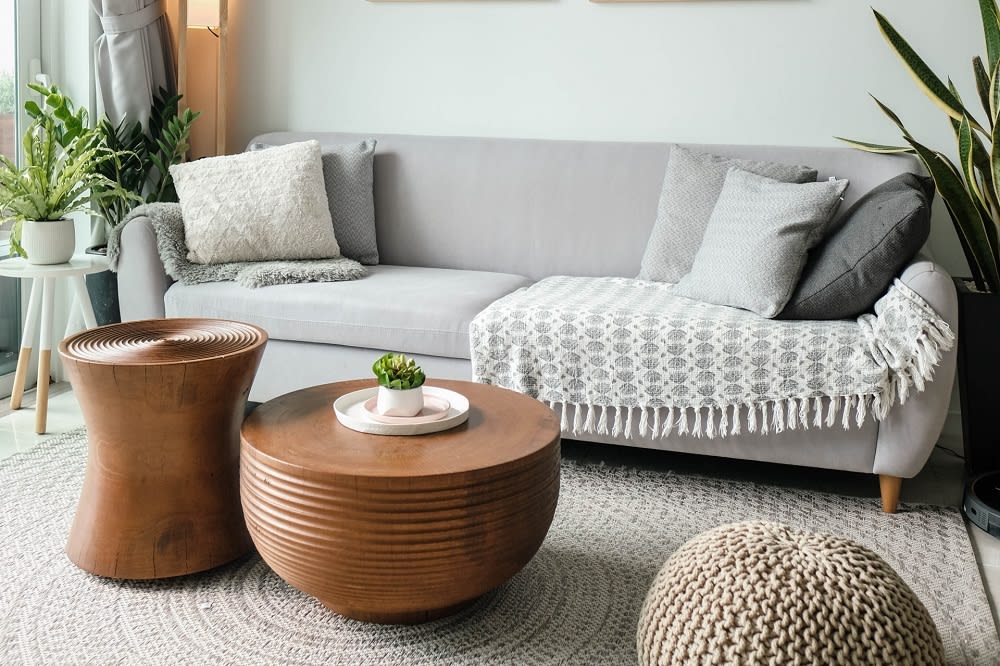 Photo Courtesy of Unsplash
The last few years have seen an emphasis on merging indoor and outdoor spaces. This can be cleverly done by adding full-length windows or doors in your home. It can also be done by bringing elements of nature indoors. This summer, homeowners are displaying their newfound penchant for all things nature inside of the home, too. Plants as decor, plant-inspired decor, and earth-toned cabinetry are some of the nature-inspired elements you may find in homes this summer. Get creative with delicate floral or palm-filled wallpaper. Perhaps you're out to create what
HGTV
likes to call the "maximalist junglescape" by adding a few plants to a favorite room. You can never have too many plants!
Luxurious outdoor spaces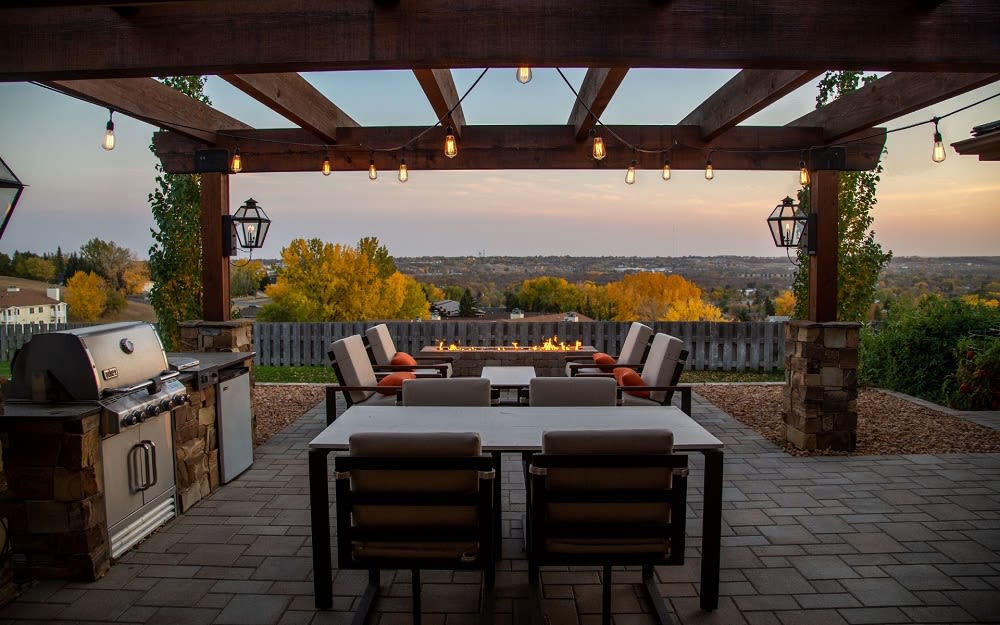 Photo Courtesy of Unsplash
Not only are we seeing the merging of indoor and outdoor spaces, we are also seeing the importance of an outdoor living space as well. Tiburon, California real estate has seen its share of remodeled outdoor spaces. Most folks aren't stopping at a little landscaping and a seating area either. Many remodeled outdoor spaces come complete with a kitchen, surround-sound entertainment , and a covered eating and living space outdoors. This is especially popular in places like California and Florida where the weather is agreeable year-round.
More privacy, please
The pandemic forced us to become much better acquainted with our families and neighbors. The last few years saw us living in much closer and more intimate quarters with our immediate families. As a result of our needs for more personal space and privacy, open-floor plans have declined in popularity.
Vintage pieces
Not only are vintage pieces in fashion for their craftsmanship and style, but you also get the added bonus of contributing just a little less to consumerist waste.


If you really want your space to stand out this summer, bring out that colorful vintage chair you've had collecting dust. If it needs a little love, look into furniture restoration to get the piece looking its best. You could also have some fun scouring local vintage furniture shops and thrift shops for some unique pieces to incorporate into your home.
Mix and match
This year, bold colors, patterns, and designs are making their way into our homes. We've had enough of the minimalist approach to design that has dominated the interior design space over the last few years.
Southern Living
is encouraging readers to "double down on the details" this summer by using contrasting prints and patterns in the same space. Perhaps you'd like to use colorful, patterned wallpaper, but feel that your patterned couch will clash in the space. More is more in 2022 so feel free to match contrasting pieces to your heart's desire.
Curves and rounded edges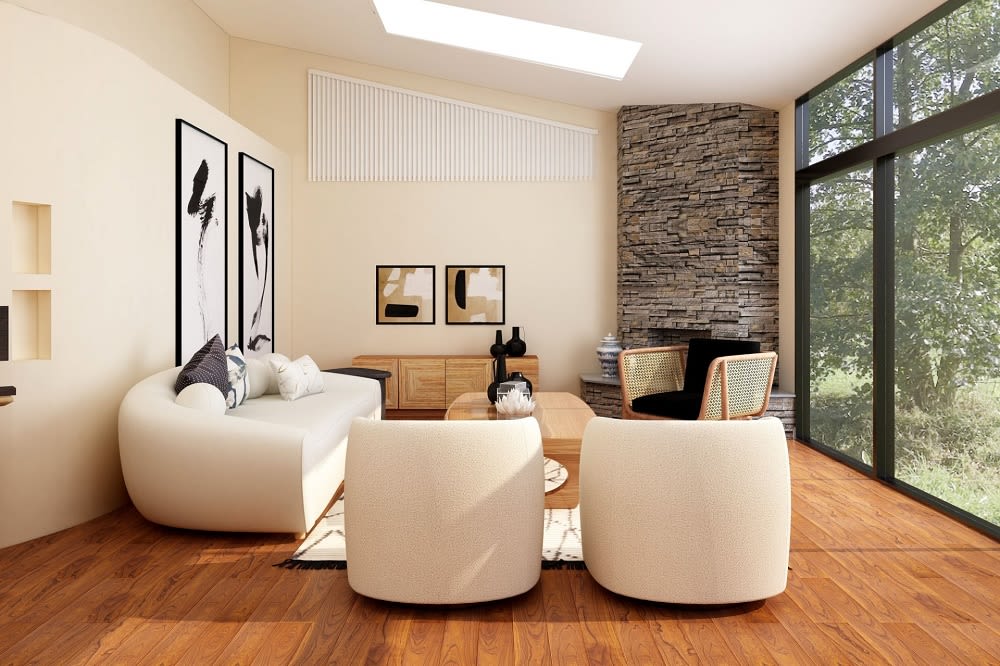 Many homes designed in the last several years come complete with modern finishes, straight edges, and little in the way of bold colors. However, a trendsetting home in 2022 has forgone many of these design elements in lieu of color and curves. Countertops, mirrors, and cabinetry will see less function and more fun in 2022 with rounded edges and playful colors. Another good way to incorporate rounded edges into the home is by using rounded mirrors.
Woven and rattan
We are bringing the 70s back with color, boldness, and even furniture. The woven and rattan furniture that was popularized in the era of free love is making its way back inside. Rattan is incredibly versatile and can be used inside the home in a number of ways from mirrors and chairs to bed frames and sofas. The team at
Home and Gardens
notes that there are many ways to incorporate the unique texture of rattan into your home.
If your search for Tiburon homes for sale is coming up empty, don't hesitate to reach out to
David and Camille Jampolsky
for a nudge in the right direction. They have helped countless buyers successfully navigate the Tiburon real estate market. Their experience and dedication to their clients are invaluable.

*Header photo courtesy of Unsplash