The Tiburon peninsula, with Belvedere's lovely little island neighborhood, is a unique part of California that offers locals a rare, cozy lifestyle in all the bustle of the congested, highly trafficked Southwest coast. Both Belvedere homes for sale and Tiburon real estate are impressive investments that you could enjoy for decades. So, if you're contemplating retiring or settling your family down in this corner of the Sunshine State, we've got a great written tour to help you learn about the area.
Outdoors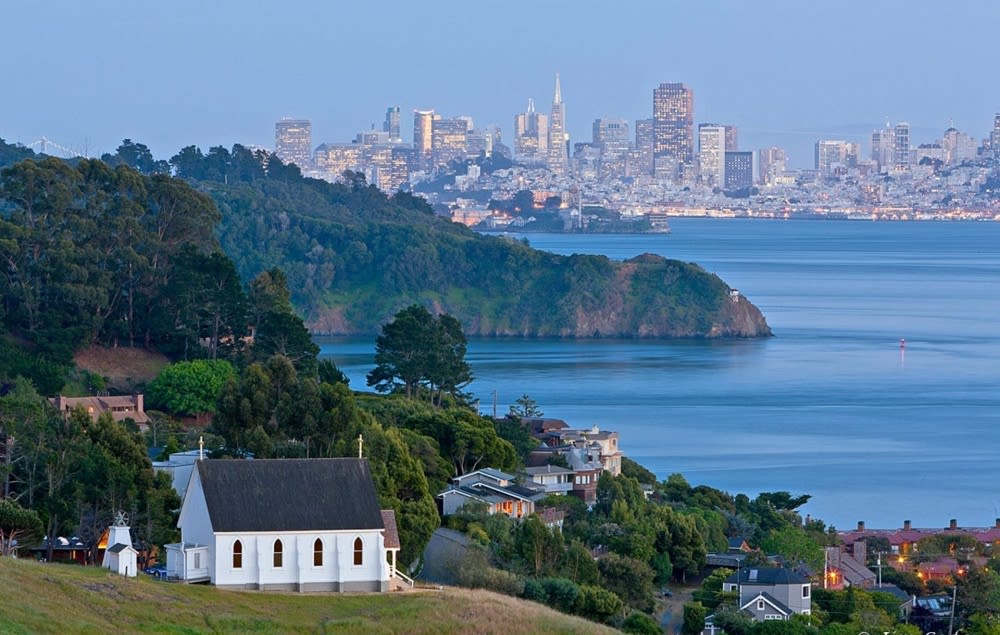 Photo courtesy of Belvedere-Tiburon Landmarks Society
When looking for Tiburon real estate, it's important to know that the great outdoors matters quite a bit to the people in this area. Whether it's a hobby or a great view, Tiburon residents protect and enjoy their wildlife. Visit
Blackie's Pasture
,
Richardson Bay Audubon Center
(a haven for bay birds), and the
Old St. Hilary's Open Space
to explore some great parks and nature preserves. If you want an example of what kind of wonders these places offer, Old St. Hilary's has been open since 1888 and protects over 200 types of seed-bearing plant life. People can enjoy nature and culture (which we'll mention later below).
Being a peninsula, the area also boasts tremendous beach-side locations only a few minutes-drive from Belvedere homes for sale. This includes the beautiful Paradise Beach Park and Schomer Cove. You can also become an honorary local by finding and taking a picture with Tiburon's
Hippie Tree
.
History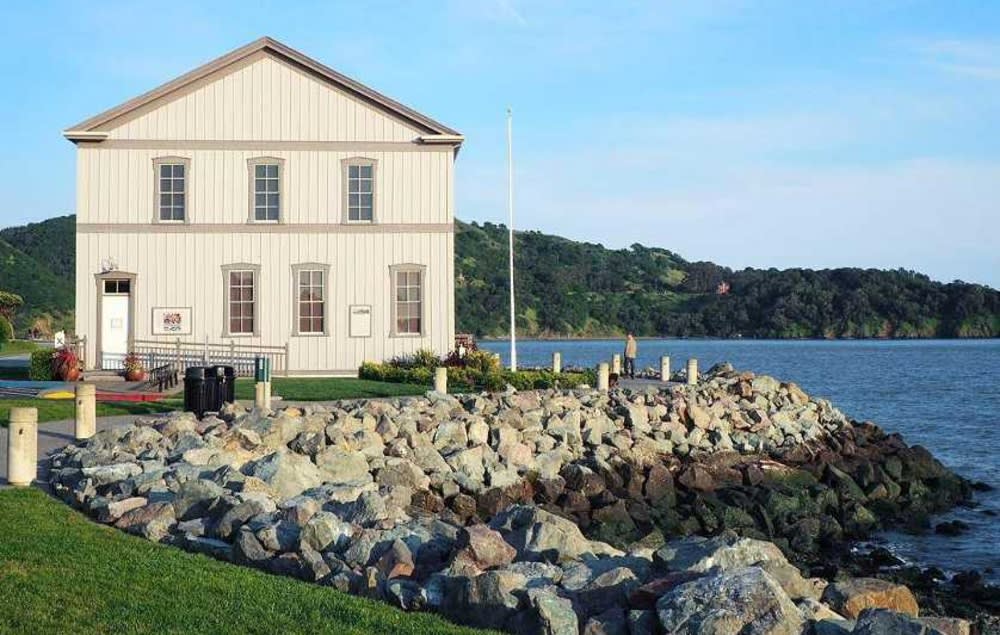 Photo courtesy of Destination Tiburon
Despite being such a cozy little community, Tiburon still has years of culture and history to share with its residents. If you want to grow close to your new home, head to the
Railroad & Ferry Depot Museum
or the
P.S. China Cabin Social Saloon
to learn this area's history as a transportation hub. These great historical locations reside within the Old St. Hilary's Open Space, founded to give comfort and a place of worship to railroad workers. Explore the entire grounds, and you might find even more nuggets of history.
If you want to get a little more stone and cannon with your local history lessons, head to
Fort McDowell
and
Lyford's Stone Tower
to see how Cali investors defended their peninsula long before Tiburon properties were ever built. From the tower, you can see across the water to Angel's Island and the infamous
Alcatraz
itself.
Food
Photo courtesy of Eater SF, Sam's Anchor Cafe
You can't enjoy a water-side city without indulging in delicious beachy eats. When it comes to the food near Belvedere homes for sale, few places are better than
Sam's Anchor Cafe
. This eatery is known for its fresh fish and is a staple of the Tiburon community. Sam's even holds a weekly "Lil' Market," setting up a little picnic and selling charcuterie boards, seafood cocktails, poke bowls, and an assortment of souvenirs.
But if Sam's is too busy or you want to try something new, there are quite a few other tasty restaurants around the Tiburon and Belvedere area. This includes the iconic
Luna Blu
, the zesty flavors from
Lola's Taqueria
, the crisp and fresh baked goods from the
Rustic Bakery
, and the cozy
Tiburon Tavern
, serving breakfast, burgers, steaks, salmon, and more.
Angel's Island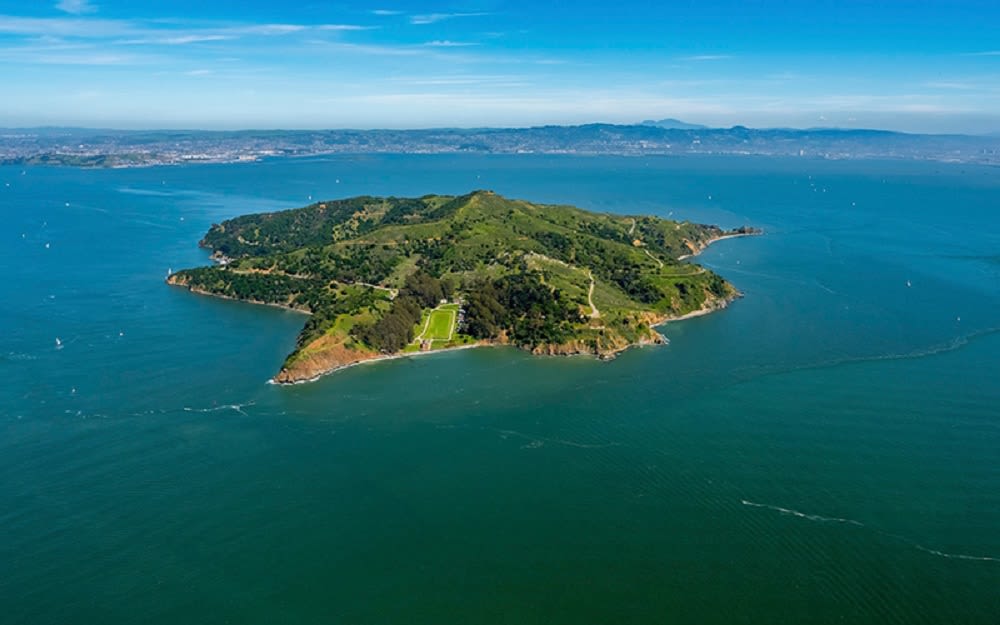 Across the water from the Tiburon peninsula is
Angel's Island
, a lovely little tourist destination covered in camping spots, hiking trails, and local history. Head to the Tiburon Ferry a little ways away from Belvedere homes for sale and take a slow, beautiful ship ride to the island itself. Once there, decide if you want to stay near beautiful beaches like Sand Spring Beach or Quarry Beach. If not, head deeper inland toward the Angel Island State Park and
Mt. Livermore
.
While you explore the island, you'll find historical spots and campgrounds like
Camp Reynolds
and Kayak Camp. And don't worry, if you didn't bring all the snacks you need for camping, you could get some supplies at
Angel's Island Coffee
. Then, head back across the water to your Tiburon real estate when your trip is complete.
Anytime your family wants a little getaway, but the plans are last minute, or you need to save money, just head to the island instead. Angel Island is truly the nicest little mini-getaway for any Tiburon/Belvedere local.
Lifestyle
While everything about Tiburon and Belvedere seems like a little coastal dream, it's not for everyone, mainly because living there is so expensive. Belvedere homes for sale cost millions of dollars — one of the lowest on the market recently was a one-bedroom, 670-square-foot townhouse worth $557,000. On average, the median home value of Tiburon real estate is
over $2,000,000
compared to the
national average of $295,000
. There's no way around it; you have to cough up some serious dough to become the owner of one of these water-bound, picturesque homes.
However, if money is no problem, the Tiburon lifestyle is unique and special. The population sits
a little over a cozy 9,000
, and it feels like a much smaller community than it should be. The people are friendly, the beaches are beautiful, and the views are even better. Belvedere island is just a swanky neighborhood that gets to exist as its tiny community. Then you just drive across the bridge to enjoy Tiburon and all the great amenities it offers. Once you live there, you can enjoy the
San Francisco Yacht Club
and all the other wonderful amenities from the comfort of your Tiburon real estate.
If you love the idea of a cozy, nature-loving, historical landmark of a peninsula, the Belvedere and Tiburon lifestyle is for you. If you're ready to make this your new home, reach out to local agent
David Jampolsy
for information on properties for sale.